Frixion Light is a part of Pilot's hugely popular range of pens with erasable ink. It can be used for highlighting, but also several other areas. If you have a planner or a bullet journal, hopefully this guide can give you inspiration on how to use this versatile pen.
We sell Frixion Light both as single colours and in sets. There are many different neon and pastel colours to choose from. Write with fine lines by using the edge of the tip or create wide lines with the chisel tip. And do not forget the best part: mistakes can easily be erased with the eraser top.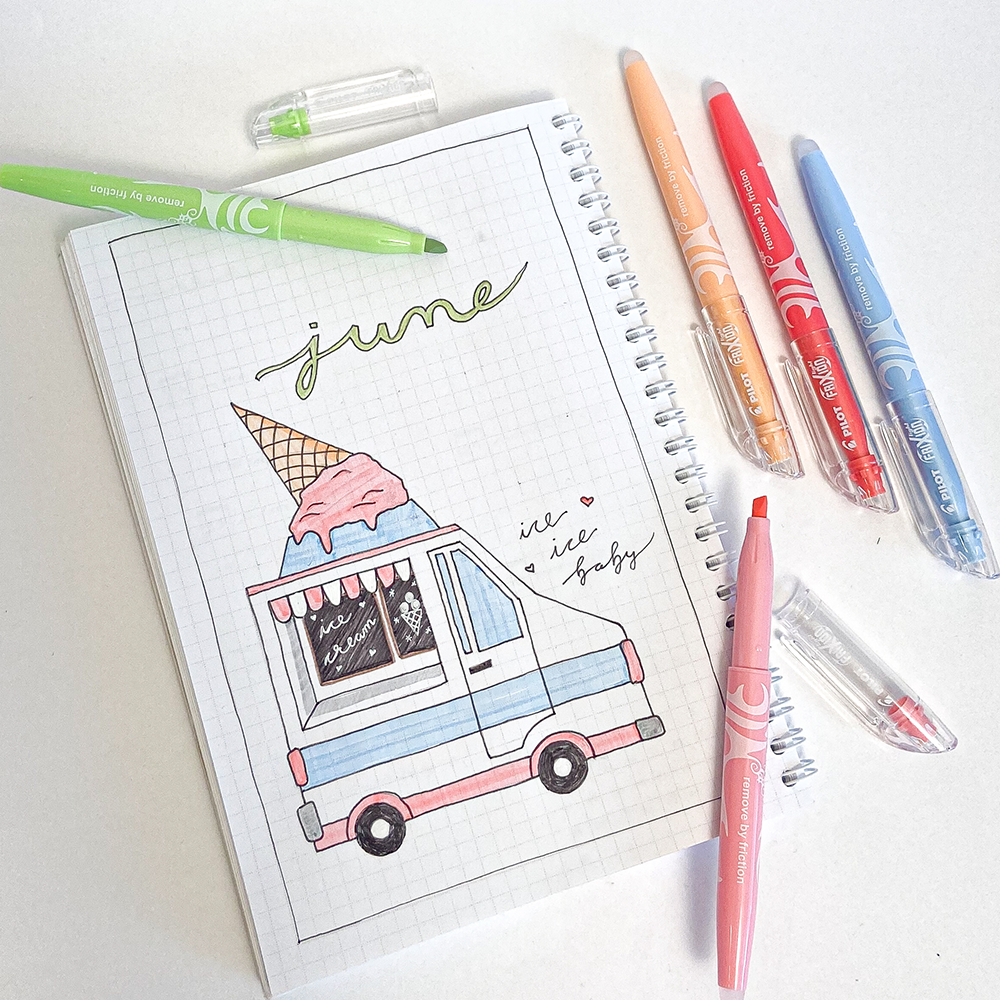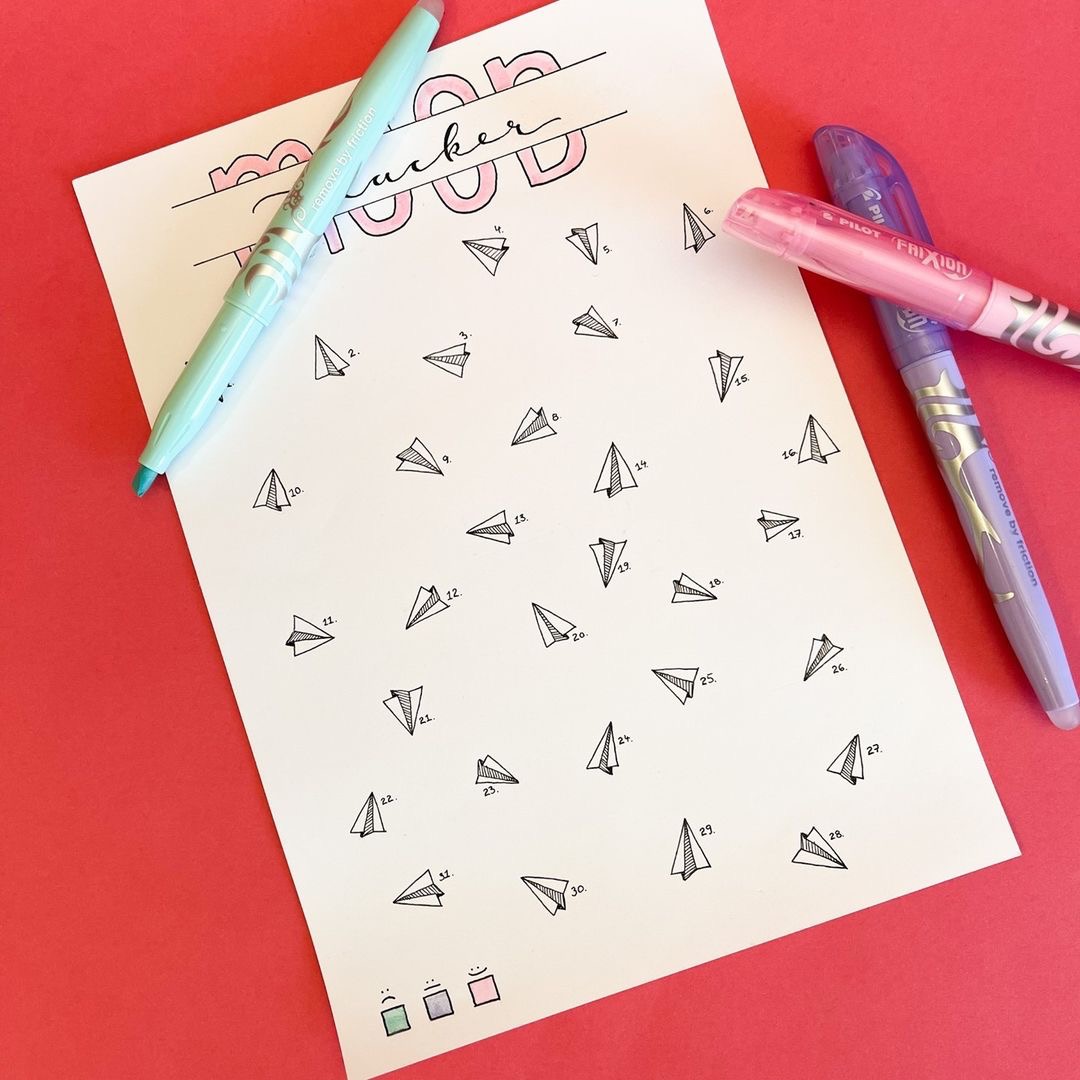 Colour code to create structure
Colour coding is a simple way to create structure in your calendar. Connect different activities with different colours, and next time you open the book you will get a clear overview of the week or month. Maybe the colour green can stand for work related meetings, while blue stands for dinner plans? Just write down the activity and highlight it with Frixion Light. This kind of organising reduces unnecessary stress – your inner perfectionist will thank you.
Create your own diagrams and trackers
If you are into Bullet journaling, you may have heard of "habit trackers" or "mood trackers". Trackers are used to track your habits and your well-being. There are a lot of ways to do it, and as a bonus it can look nice and colourful. Create your own diagrams and trackers no matter if you have an ordinary planner or a bullet journal. Maybe you want to track your sleeping habits, your menstrual cycle, how often you work out, or something entirely different?

A simple way to create a tracker is to draw a grid for every day in the month. The grid can have a headline, such as "Training", "Flossing" or "Watering plants". Each day you do that particular thing you can fill in a square with ink. When the month is coming to an end it will be easy to go back and see how often, let's say, the watering was done. Thanks to the many colours of Frixion Light, you can track a lot of habits and still have a colour for each one.


Write down uncertain plans
Sometimes you may hesitate to write down preliminary plans because you do not know if it will happen. In these cases, Frixion is perfect! With Frixion Light you can write with detail if you angle the tip, by doing so you can achieve lines that are approximately 1 mm wide. Write down all your plans even if they might change, and if something is cancelled or moved you can just erase what you have written. Suddenly you will have an easier time remembering possible restaurant plans with a friend, or that concert that you would like to go to.
Use it for lettering
The chisel tip on Frixion Light is not only good for highlighting, but you can also use it for calligraphy and lettering. If you want to emphasise extra significant days in your planner, write it down with care. Just angle the chisel tip to vary the lines and create that cursive, beautiful handwriting. If you are not pleased with how it looks, you can just erase it and start over.