Thirteen years of creativity
Pen Store was founded in Sweden in the beginning of 2010. Intially as e-commerce and later on also as a store in Stockholm, Sweden's capital city. The idea was to offer a unique mix of pencils and artist materials, at good prices, with a large customer focus and fast deliveries. Always with a high finish (because you customers are just like ourselves, aestheticians). Over the years, the ambition has been sharpened and has come to include a wide range of of goods and products for creativity. We think we have come a long way, but we are far from finished.
Pen Store's founder, Jacob Bergström, still runs the company in the role of CEO. Nowadays with a few more co-owners and many colleagues - together with you customers we are what is Pen Store.
A number of years ago, we adopted the slogan "Tools for Creativity". This is how we look at our role, to provide what you need for your creating, no matter how you get an outlet for your own creativity. We will always have great prices, fast deliveries and excellent customer service.
Pen Store is today one of Scandinavia's leading players in pencils and artist materials. Over the years, we have expanded beyond Scandinavia's borders and now deliver throughout the EU. Even today from Stockholm, with the same basic idea and philosophy as at the start in 2010.
.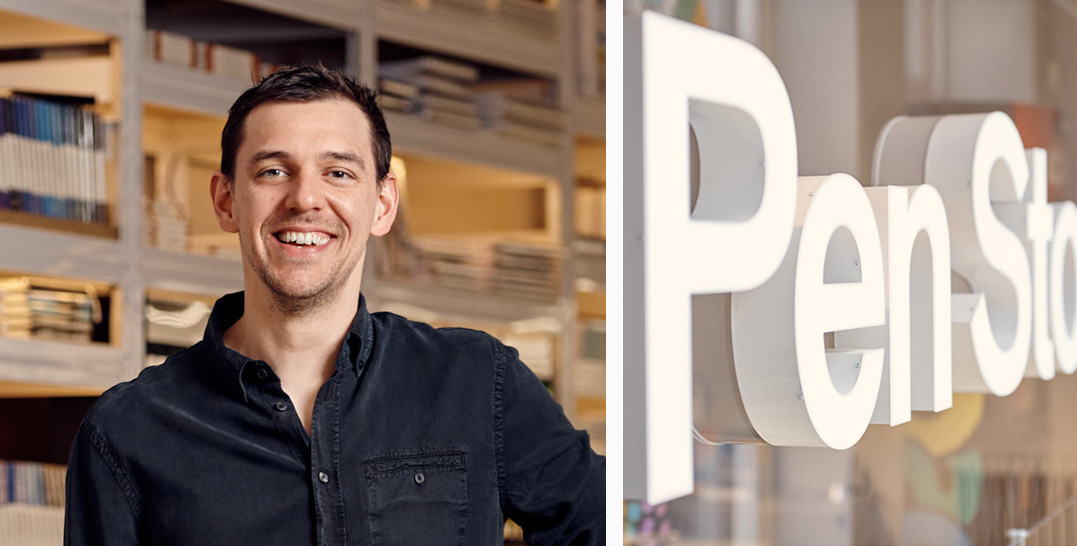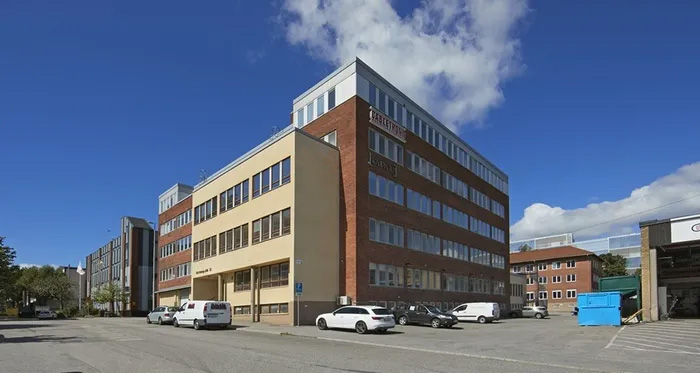 Our warehouse
Everything you find on our site is stocked in our own warehouse, and it is from here that your order is sent when you shop from us. Our e-commerce warehouse is located in southern Stockholm, just outside the Södermalm district where our physical store is located. We have both warehouses and offices for all our employees on approximately 2,000 square meters. We stock over 13,000 unique items, from small items such as pencils and brushes to bulky items such as canvases and easels.
With an ever-growing range and thousands of orders to ship each week, stock activity is always high. We work constantly to optimize the warehouse and invest heavily in modern warehouse systems to deliver your order quickly, correctly and efficiently - and at the same time have a fun and inspiring work environment.
When you shop at the Pen Store, your order is received at the warehouse in Stockholm. We pick, pack and send your order with the shipping method you have chosen. Our freight carriers pick up our cages filled with packages daily so that your order will reach you as soon as possible.
.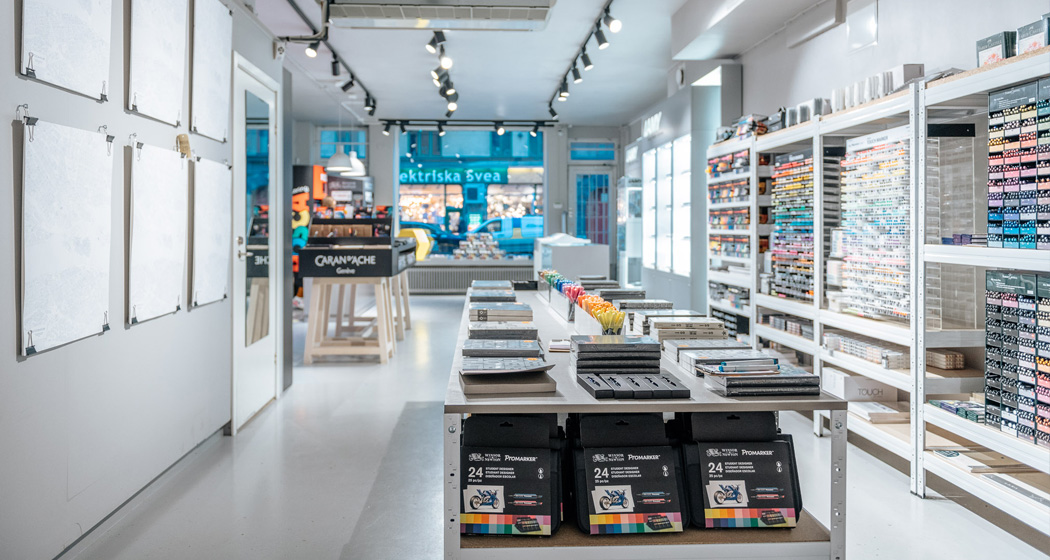 The store in Stockholm
While we love all the benefits of e-commerce, we also want to be present where we were once founded. That is why our store is located on Södermalm in Stockholm.

On about 100 sqm, we have a selection of our large range. We are happy to guide you to the right products for your particular project. The store is open 7 days a week, because you never know when creativity will strike.

If you have the roads past Stockholm, please come and visit us!