Fabric Markers and Dye
Enjoy a wide range of fabric paints and pens in different sizes and colours! We have everything you need to decorate on fabric and make your own unique creations. Painting on fabric doesn't have to be difficult, just let a pair of shoes, a bag, a pillowcase or maybe a t-shirt be your canvas. You can create your own patterns, revitalise old textiles, add a fun detail to a garment or write a nice message or quote. The pens in our range are perfect for the job.

The sizes of the nibs range from the largest at 15 millimetres to the smallest at 0.7 millimetres. So whether you're planning to fill in large areas of colour or work on a more detailed level, we can almost guarantee that you'll find what you're looking for. Round tip, flat tip, felt tip, ball tip, we have it all.

It is important to remember to iron the fabric when you have finished painting so that the colour is permanent. This is easily done by ironing on the back of the fabric, where you have not painted. To protect the ironing board, you can place a sheet of baking paper or similar between the fabric and the board; you can also do this between the fabric itself and the iron for extra protection. Don't forget to iron without steam for best results. If you plan to wash the fabric, it is particularly important to fix the colour by ironing it on, but we also recommend that you always check what temperature works with the particular pen you want to use. Some inks can withstand higher temperatures than others.

Are you wondering how to get a good result even on a dark fabric? We sell several markers that do the job and are fully opaque, which means that the colour is visible regardless of the background. In this category, you will find Posca, a marker that can be used on most surfaces and also gives a nice, opaque result. If you are also looking for slightly different colours such as gold and silver, Posca, but also Pilots Pintor, is available in those colours. Other brands we offer include Staedtlers Lumocolor and textile pens from Edding, in lots of colours such as black, white, blue and red. Don't miss the fact that we also sell textile pens in sets, many of which often have a common denominator, such as metallic colours, pastel colours, or warm and cold tones.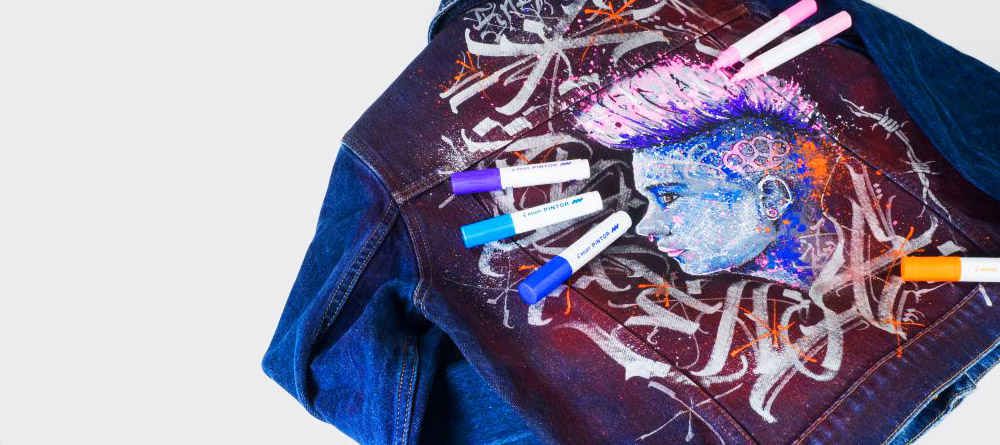 Brand
Art Creation
Artline
Edding
Essdee
Faber-Castell
Giotto
Grafix
Nassau Fine Art
Pilot
Posca
Staedtler
ZIG Kuretake
Showing
60
of
73

products