Manga
Manga. A Japanese word that roughly translates to 'free images'. Do you like to draw manga? It's fun! You are not alone. Manga is the most dominant comic book tradition in Asia. To create manga, you'll need a few different creative tools to get started.

Ski pens are a good place to start, either in the form of mechanical pencils with refill pens in different hardnesses or in sets of sharp pencils. An eraser, an eraser, kneading eraser and stompers are also usually good to have. A blue erasable sketch pencil is also good to have for drawing out all the contours.

The papers that we think are best suited to manga are tracing paper or layout paper and smooth paper with a slightly higher grammage. A bleed-free marker pad or Bristol Board also works well, especially when alcohol-based illustration pens are used (such as Promarkers or Copics).

Fineliners in different colours and tip widths are good to have, as is a really black brush pen or dip pen with different nibs. A can of black drawing ink can be particularly useful. A little white colour for highlights is also a good addition; we have several to choose from - either in a jar or as a pen.

For colouring manga, alcohol-based markers (Copic, Promarker or Touch) can be really good thanks to the large colour chart, but water-based coloured pencils such as Tombow ABT Dual Brush Pen or PITT Artist Brush from Faber Castell are also very popular for manga illustration.

A good aid when drawing manga is a light table so that you can see through the drawing properly. A light table is also really good to use for tracing. The light table we have from Daylight gives an even light and can be used with a dimmer to get just the right position. They are also really thin, so they don't take up much space if they need to be moved occasionally.

We also have cutting knives, compasses, pencil sharpeners, rulers (French Curve is usually popular!) and cutting mats. Storage boxes and drawing tubes are also available, as well as many other things you might need to maximise your drawing studio. We're here to advise on the perfect accessories for drawing manga - let us know what you need and we'll help.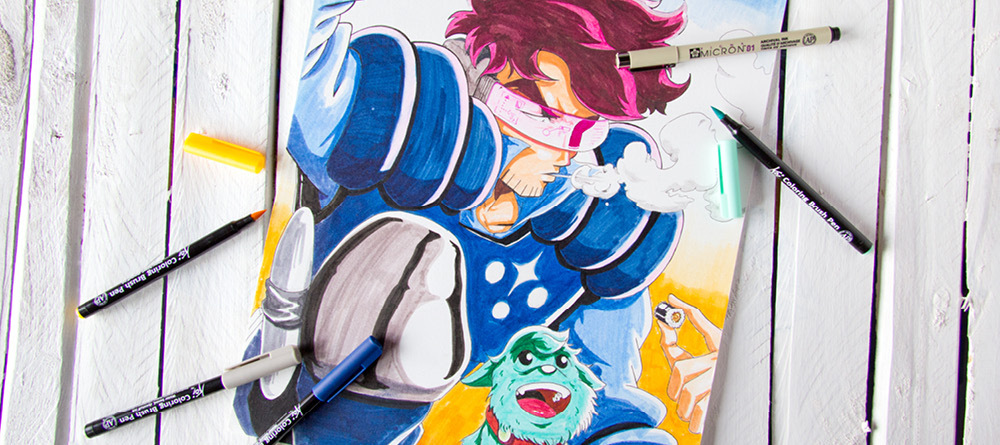 Brand
Amsterdam
Art Creation
BIC
Books
Caran d'Ache
Copic
Cretacolor
Crevide
Dahle
Daylight
Derwent
Faber-Castell
Hahnemühle
Koh-I-Noor
Linex
Lukas
M+R
Mapac
Maped
Nassau Fine Art
Pentel
Pilot
Platinum
Playbox
Promarker
Raphaël
Sakura
Sennelier
Staedtler
Tombow
Touch
TOYO Steel Company
Uni
Winsor & Newton
ZIG Kuretake